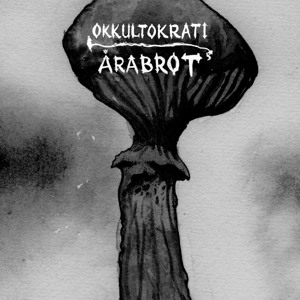 Okkultokrati
and
Årabrot
have teamed up for a split LP which will be released by Fysisk Format on July 1st.
Listen to a track from each band
here.
The split includes four insane new Årabrot tracks, and three new hits from Okkultokrati. What you can hear in that excerpt is about 12% of the final Okkultokrati track, just sayin'.
Okkultokrati:
1. Sacred Filth
2. Death Is Death
3. Hail The Black Dawn
Årabrot:
1. Smite
2. Procrustes
3. The Cat Is Out Of The Bag
4. Vita
Both bands recorded with
Stian Skagen
of Concept Virus and Nernes/Skagen fame, and
Billy Anderson
mastered it. 500 copies on vinyl. First 100 copies on deep red vinyl, rest on black. Killer gatefold cover with artwork by
Sebastian Rusten
. This is a vinyl only release, as in no CD, no tape, no download, no stream, no fun.
Pre-order it here:
www.tigernet.no
Release show in Oslo at Blå
Saturday, June 25th.
This is also the release party for
Next Life
's new LP.